Write In Success!
Wow, I am speechless, I just checked the Story County Election site and I see they've posted the final results.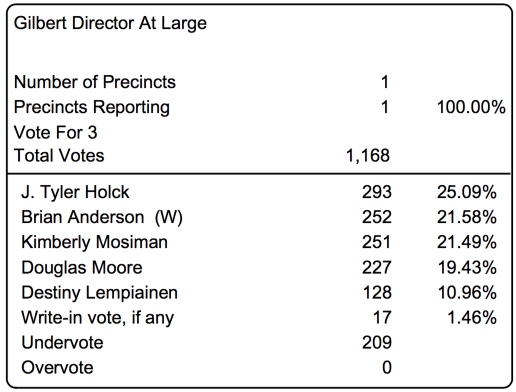 I won a seat. Two hundred and fifty two people wrote my name in. That is a little over 21% of the votes.
Amazing. I am honored and indebted to the 252 people who wrote my name in. I will strive for my goals and to uphold the values of our district that I appreciate so much.
A little over 7 days ago, last Thursday night, I declared myself as a write-in option. What a whirlwind it has been since then. Thank you all! Later tonight I'll post the journey of what happened from last Thursday evening until now.
p.s. Starting my attempt at clear and transparent communication: The first School Board meeting, I am a part of, will be held on Monday the 14th, 6pm in the District Conference Room (Intermediate School). As far as I know the public is welcome to all school board meetings.